Mobile Refrigerated & Freezer Trailer Rental Solutions in Southern California
Hi, my name is Phat Matt, and welcome to PHATFRIDGE.COM. PHATFRIDGE MOBILE REFRIGERATION is a Mobile Cold Storage business that offers Cold Storage Solutions for a wide range of applications throughout Southern California. In other words, we rent refrigerated trailers that can be used for so many different occasions and events. Big Steve and I have been involved in every aspect of the foodservice industry for more than 35 years and know how important it is to have a reliable source of backup refrigeration. We've been those guys lugging around thirty ice-chests to cater an event, the guys that had their walk-in break at their restaurant on a hot summer Sunday afternoon. We have even been the guys that have had wilted Roses delivered to our wives on Valentine's Day because the flower shop had no place to keep their flowers cold. Whether you're a Business Owner with refrigeration needs or just someone throwing a party in the backyard, PHATFRIDGE can help. Please take a few minutes to explore our website. Let us show you what PHATFRIDGE is all about.
833-333-PHAT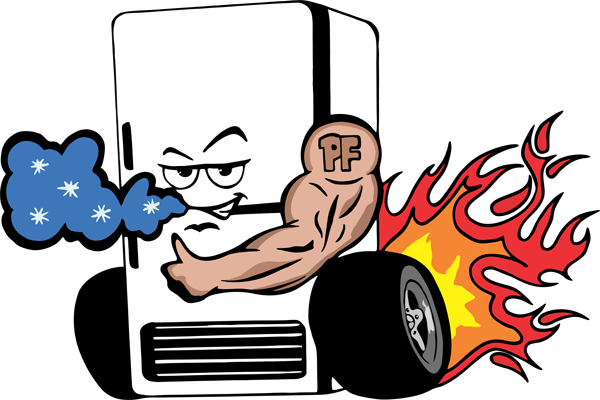 ---
Refrigerated Trailer
6' x 16'
Rent our 6' x 16' refrigerated trailer. This is our largest trailer available.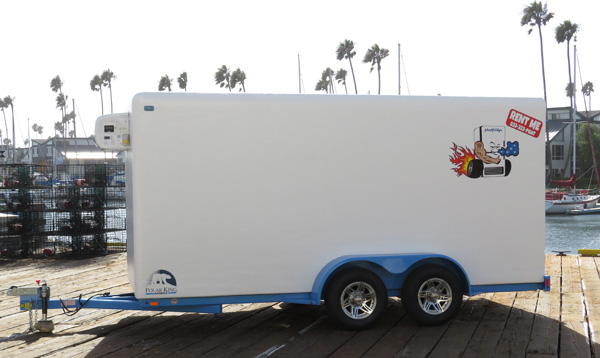 ---
Plenty of cool storage!
See for yourself.
Our mobile storage solutions offer plenty of cold storage space!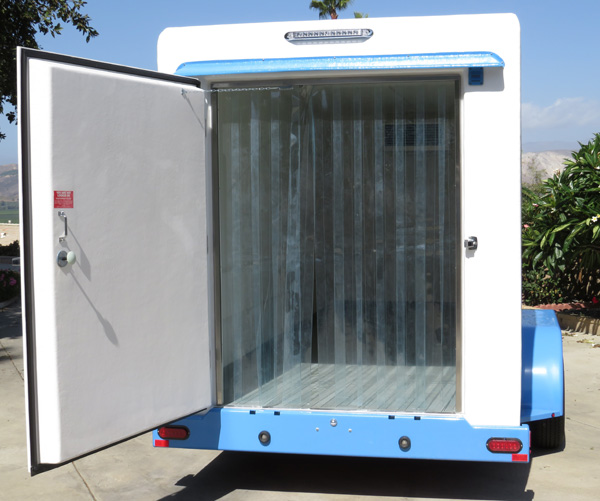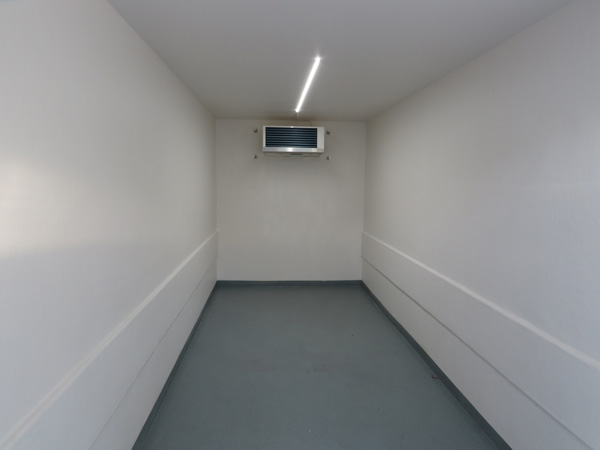 Cities Served