Refrigerated Trailer Sales
Phatfridge has partnered with Kingtec to offer you one of the most incredible values in the Mobile Cold Storage Industry. In some instances, it just makes more sense to own a PHATFRIDGE than to rent one. You'll be amazed at just how affordable and easy we've made it to purchase our refrigerated trailers.
We offer 3 different sizes:
Our trailers have the ability to freeze or refrigerate, and one of the best features about them is that they provide powerful commercial refrigeration and only need to be plugged into a standard 115V / 15 AMP outlet.(Compressor start-up amps may vary due to ambient temperatures or other factors. The Kingtec TC20A and KIngtec TC20H should not be plugged into GFI Outlets.)
The PK12K is our most popular trailer and is the one being featured here on our website. We have many years of hands-on experience in the small refrigerated trailer business and we look forward to sharing our knowledge and experience with you. We can help find the best solution, contact us for more information.
The Advantages of owning a PHATFRIDGE
Small Refrigerated Trailers are the ultimate solution for your refrigeration needs. PHATFRIDGES small refrigerated trailers, powered by Kingtec, are designed to deliver exceptional performance and reliability, and are the perfect choice for businesses and individuals that require efficient and flexible cold storage on wheels.
Compact and Versatile - With their small footprint, our trailers offer unmatched flexibility and maneuverability. They can easily navigate narrow city streets, busy loading docks, and tight parking spaces. Whether you need to transport goods to bustling urban areas or remote locations, our trailers are up for the task.
Durability and Reliability - Built to withstand the rigors of transportation, our trailers are constructed with high-quality materials. They are designed to endure varying weather conditions, rough terrains, and long-distance journeys.
User-Friendly Operation - Simplicity in your daily operations is important. Our trailers feature user-friendly controls and intuitive interfaces, making it easy for your team to load, unload, and monitor the temperature settings. You'll feel confident with our superior temperature control, our trailers are equipped with advanced refrigeration systems that ensure accurate and consistent temperature control.
Customizable Storage Space - Different products have varying storage requirements. With our flat, rugged, keg duty floors, it's easy to add adjustable shelving and compartments, allowing you to organize your cargo efficiently. From delicate flowers to frozen foods, our trailers can accommodate a wide range of products with ease.
Energy-Efficient Technology - With sustainability and cost-effectiveness being a top priority, our refrigerated trailers are engineered to optimize energy consumption, reducing your operational expenses while minimizing environmental impact. Phatfridges' will keep your products fresh while being conscious of your carbon footprint.
Excellent Customer Support - When you choose to work with PHATFRIDGE, you're not just getting a trailer, you're getting a partner. Our dedicated customer support team is always ready to assist you with any questions or concerns you may have. We're committed to ensuring your satisfaction every step of the way.
Small refrigerated trailers are the game-changer you've been searching for. Don't let your perishable goods suffer. Invest in a PHATFRIDGE and experience a new level of convenience, efficiency, and peace of mind. You'll gain a long-term solution that keeps your goods safe and secure.
Spend less time dealing with technicalities and spend more time focusing on your core business. Contact us today and learn more about how our small refrigerated trailers can revolutionize your refrigerated needs. Let's take your business to new horizons.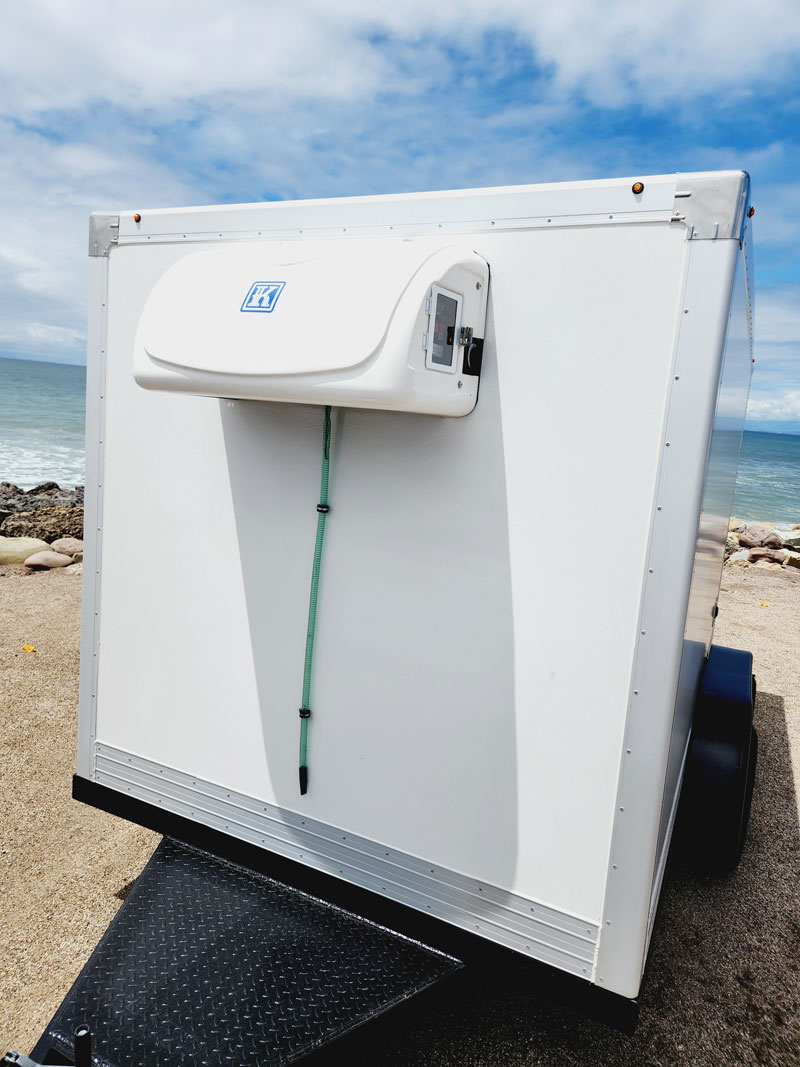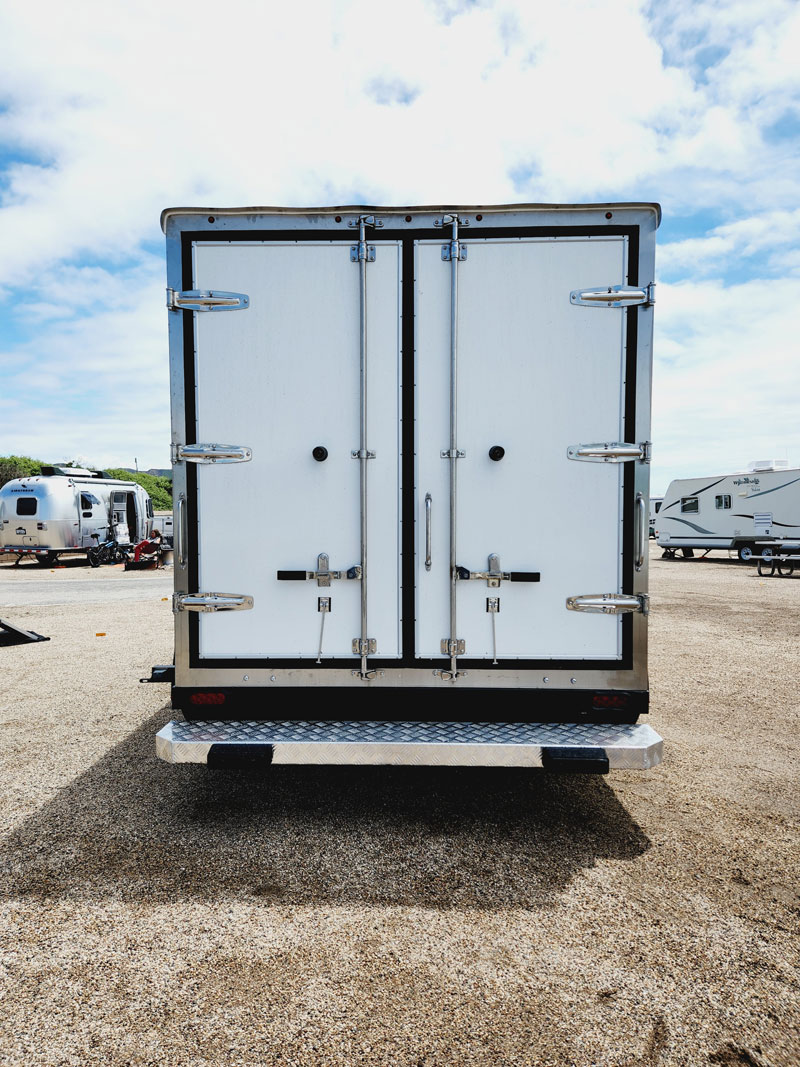 ---
The PHATFRIDGE PF12K 12' x 7' Refrigerated Trailer Refrigerated Trailer
Featured Trailer (Customer Favorite and Most Requested)
Specs:
Tandem Axle Trailer (Dual 6000 LB. HD Axles)
Trailer weight (not loaded) is 4000 Lbs.
Recommended Max Load 7200 lbs.
Electric Brakes
2 5/16 Ball Coupling
15" 6 lug Wheels
Chilled by the KINGTEC TC20H Temp. Range -4 to 50 F
Plugs into standard 115V / 15 Amp Outlet (Compressor start-up amps may vary due to ambient temperatures or other factors. The Kingtec TC20A and KIngtec TC20H should not be plugged into GFI Outlets.)
Features:
Plain White Design ready for Custom Branding
Generator Platform
Rear Step Bumper
4' Insulated Walls
Internal LED Lighting
Double E-Tracks
Double Rear Doors
Cool Curtain
NSF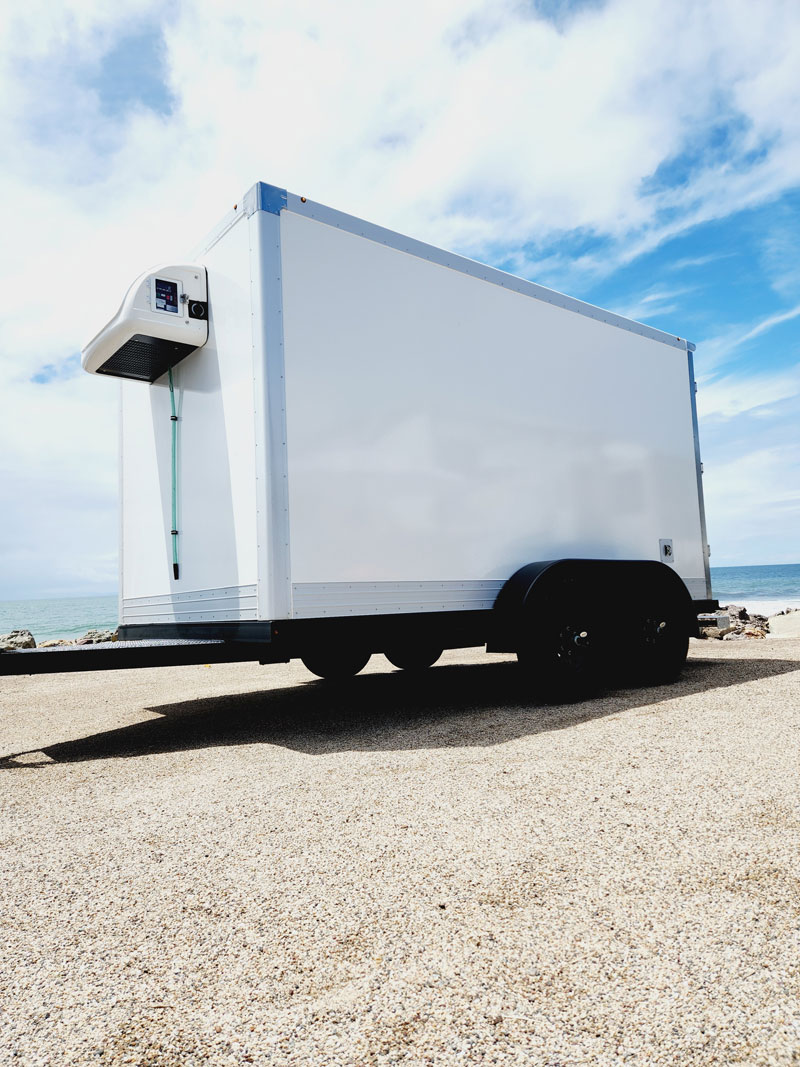 "
---
Plenty of cold storage space!
See for yourself.
Our mobile storage solutions offer plenty of cold storage space!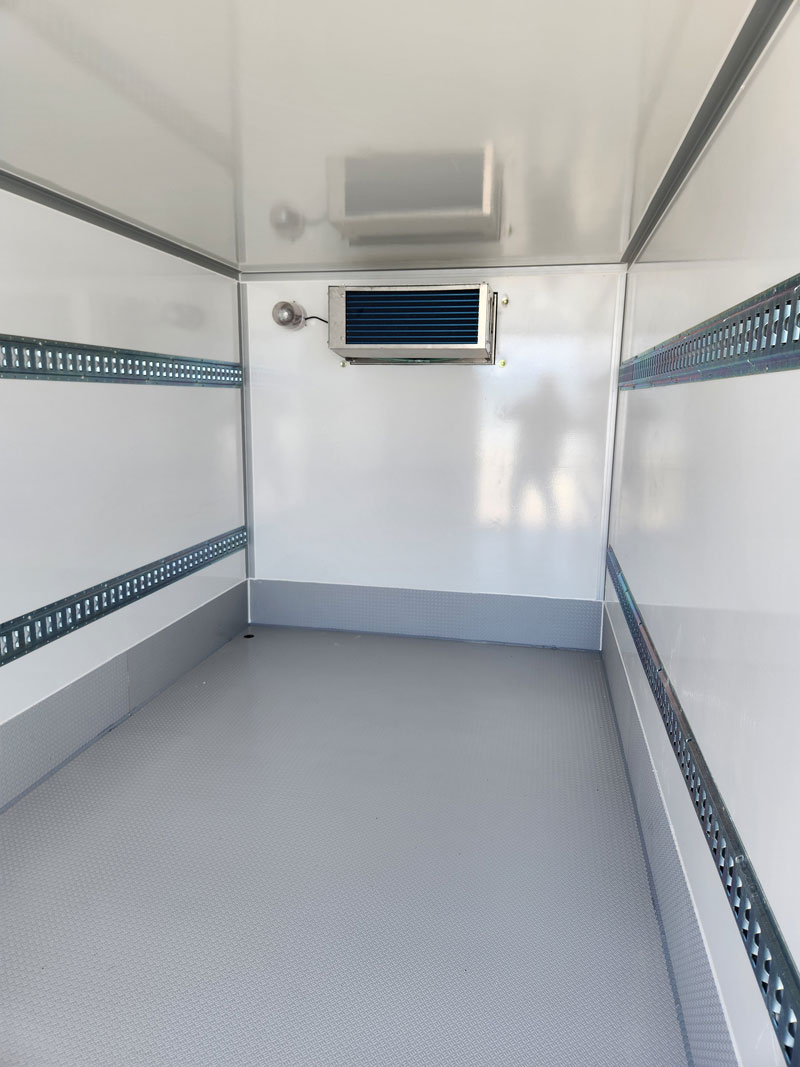 ---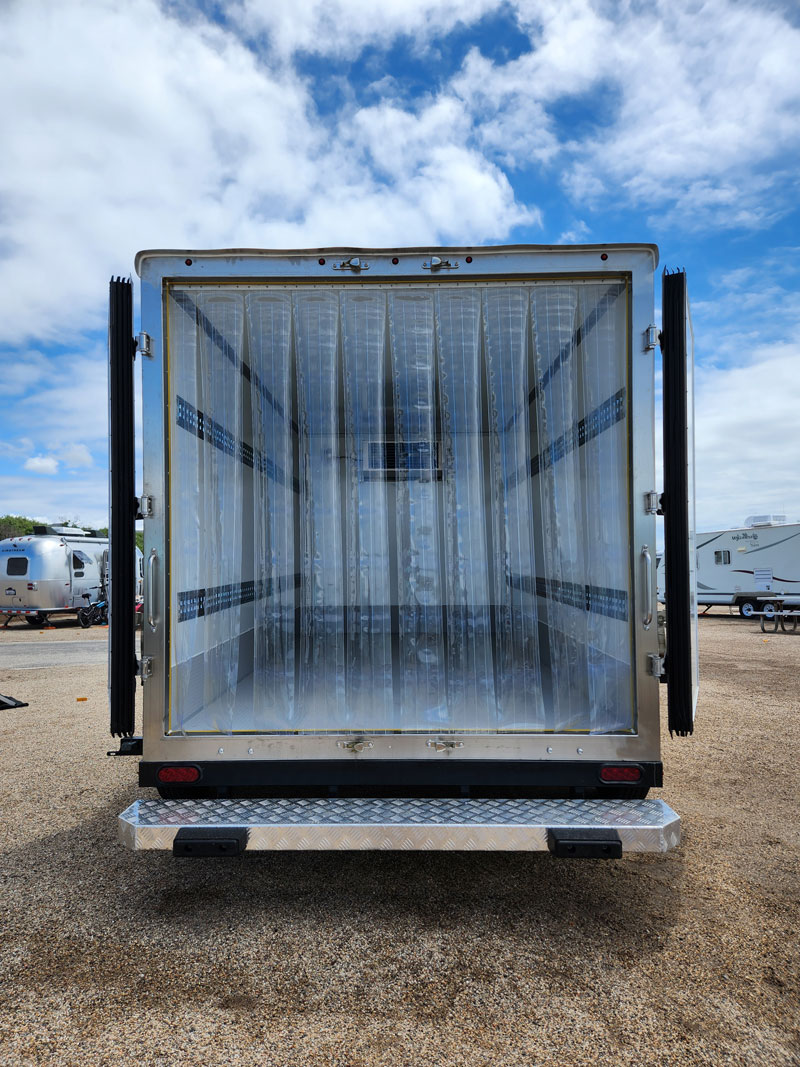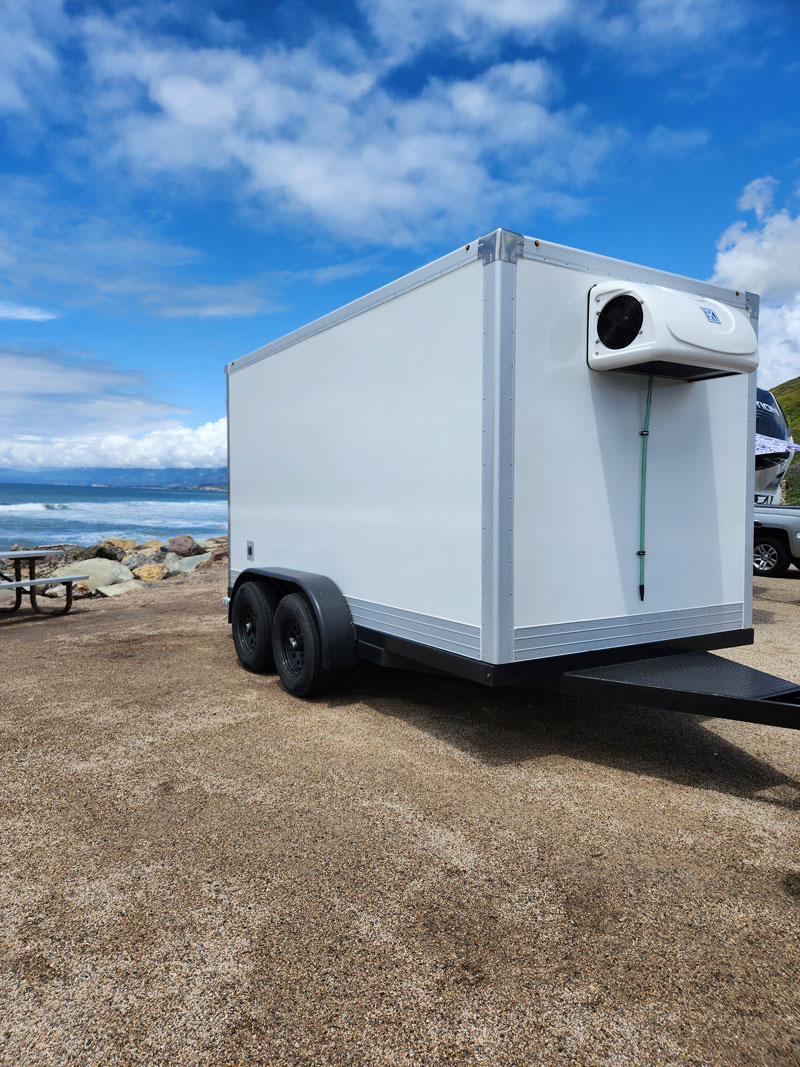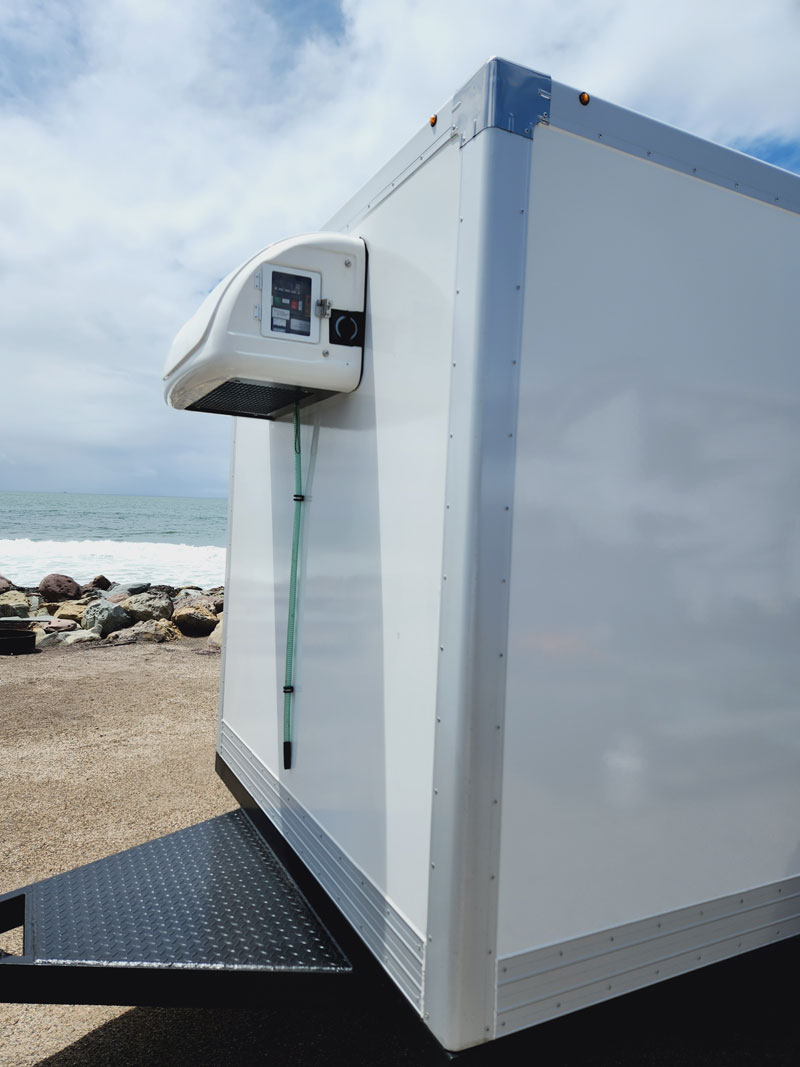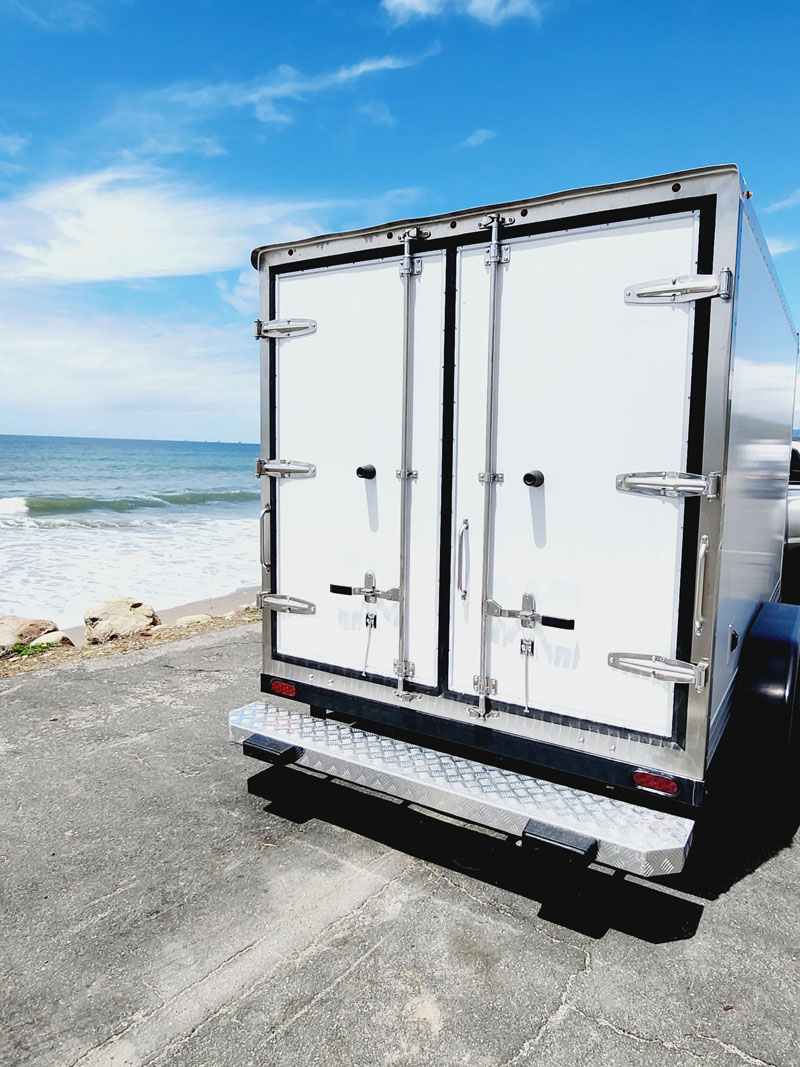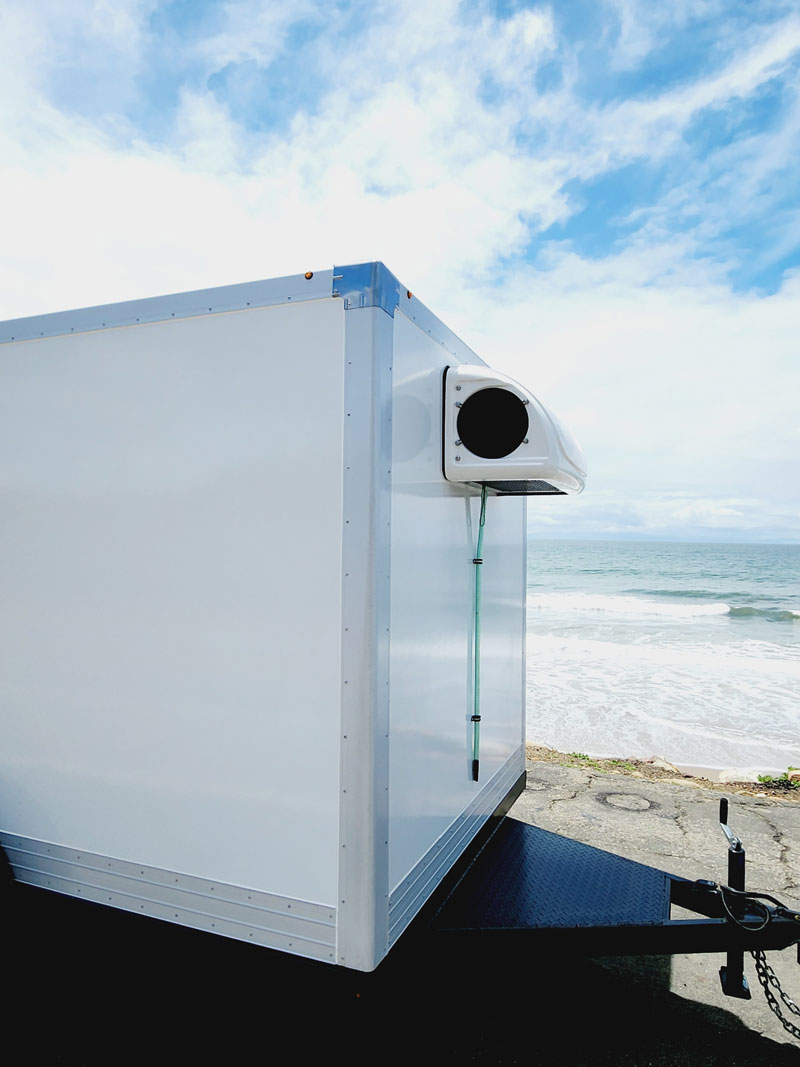 Take Advantage of our Industry Leading Lowest Pricing.
Contact us Today!
Cities Served
Warranty
Each PHATFRIDGE includes a 2-year limited warranty, covering the insulated box and refrigeration unit. Labor and Parts are covered the first six months. After 6 months, only parts will be provided for the remainder of the two years. A 2-year warranty is provided for the original welding. A 5-year warranty is provided for the axles by the axle manufacturer. All warranty repair is solely facilitated by Kingtec. Phat Matt Enterprises, Inc. dba Phatfridge Mobile Refrigeration is not responsible any warranty issues or repairs. All sales are final.